Whether you're training employees, educating students, customers or partners, creating an effective and engaging eLearning module can be effective in helping them remember and understand the knowledge you hope to transfer.
But how do you know if the module is effective and has achieved what it has set out to do?
Take a look at the following three reasons that hinder the effectiveness of eLearning and find out how to address them.

1. Your e-learning module does not cater to the objectives of the learners.
Do you know your learners well enough? Why are they taking this course?
You may be aware of your objectives when creating the learning module, but have you thought about why the learners would be interested in taking the course? To develop effective and engaging learning tools, you need to connect with the learners and understand their objectives.
Ask yourself, "Why do the learners need this information?", "How can this help them achieve what they need to do?".
Have a clear understanding of the learning goals at the beginning of your module to help learners understand the purpose of why they are doing the course. Consider anchoring your module to more practical and relevant issues in their lives. For instance, set up questions and bring up scenarios that they will encounter or address. It will help your learners deal with challenging real-world situations; practice emotional management and decision making in a safe environment.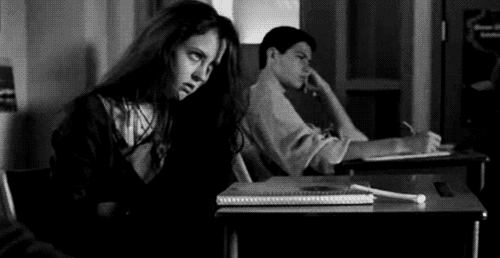 2. Your module is not engaging.
Engagement is an essential part of learning. Suppose your learners are disengaged due to boredom, unable to comprehend the content, or are putting off taking the e-learning module altogether. The module is likely broken and needs fixing. Here are some things your module needs to keep the content engaging:
Dynamism and rewards – Create dynamic elements that will allow the learners to interact with the learning materials and other learners. Use innovative gamification techniques such as progress bars, leaderboards, contests, and badges to reward them for achieving milestones in the modules.
Relevance – Write compelling content that is relevant to the learner and their motivations. Consider adding organisational tools, learning and work aids, as well as other resources that make their job easier.
Visual appeal – Create an attractive, compelling graphic design that utilises spaces, colours, alignments, positioning, and other visual elements to deliver a positive impression that attracts interest to motivate your learners.
Meaning – To create a meaningful experience for your learner means to connect with them on a deeper level. Go beyond presenting facts by being more creative in telling a story that evokes emotions and piques curiosity.
3. Your module lacks focus.
Materials overloaded with information can feel too heavy for the learners. Keep in mind that your learners are more likely to disengage the more prolonged the course goes on. Try to keep your eLearning module focused by breaking up large portions of information into smaller bite-sized sections that are easily digestible with clear objectives at the beginning of every unit.
Keep every part short and straightforward to keep your learner interested. Make sure the learners don't feel bombarded by meaningless data. Always remember to be considerate of your learner's time, therefore always prioritise the information you want to put across.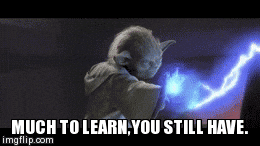 Conclusion
A broken eLearning module not centred on the learner's objective lacks focus and disorganised, which is evident when your learners are disengaged and fail to learn and retain the delivered information—time to take action and fix it for the good of your learners and business.
View this post on Instagram