Video and Animation for eLearning
Videos are are a powerful medium to deliver content and create the right impact at the right time. Learners and learning designers both love it for how they can deliver complicated information effectively, or tell stories in a relatable way that draws emotive responses, driving behavioural changes and achieving the objectives desired.
We have a deep understanding of this medium and how to maximise its effectiveness. Our dedicated team with our years of experience will bring your desired message and vision to life!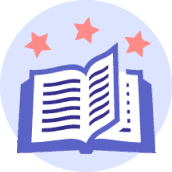 Powerful stories that draw emotive responses and drive behavioural change that matter
Thought-provoking, immersive messages that envelop learners
Communicate organisational vision, values and strategies that drive action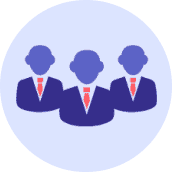 Transport learners into the worlds of the specialists and peers to better connect them
Learning Videos We Create
Story-driven Videos
We create story driven videos that engage emotionally. Take advantage of our professionally scripted stories that delivers realistic, relatable scenarios that learners can associate with.
Interview Video
Using one of the most effective methodologies, interviews, when conducted correctly, will draw the most genuine responses from a person that is in line with your business goals.
Blended Video
Videos blended with animated overlays is both engaging and will enhance the retention rate of the video's message and intention. Most effective when used in promotional videos and product demonstrations.
Interactive Video
Realistic decision points, when weaved in at the right time, will create a highly engaging video that will achieve your learning objectives quickly and expertly.
Start your project with Visuer Lab today.
We are here to help. Please feel free to reach out if you have any question or want to talk about how our solutions can address your digital learning needs.