When developing a new eLearning Course, you always have to consider whether you want to build it in-house or outsource the service to professional instructional designers. Doing it yourself allows you the freedom to fully control the process every step of the way.
However, if you're not well versed in eLearning course design and creation, it will take up a lot of your time and effort.
You may need to recruit new talents, invest in tools, software, and licenses, which may be problematic and costly, especially when you are trying to meet deadlines and manage your limited budget.
Here is where Visuer Lab will be invaluable for your business:
#1. You can focus your limited resources on primary business functions.
As a business, there are constraints on how you deploy your resources, including a budget, labour, and time. You may think developing a new eLearning course will be cheaper in-house; however, consider the investment you have to make in hiring experts who can do it and purchasing the technology to create your course.
The time and financial cost of this alone can consume a big chunk of your budget. By engaging us, you can better manage your budget and focus your attention on marketing, administration, planning, and strategising for a more robust eLearning course.
#2. We have a wide-ranging set of skills required to generate an excellent module that may be too expensive to develop in-house.
Having your existing staff produce an eLearning course may take up too much time, as they are likely not experts in eLearning design and production.
On the other hand, opening up a new in-house department for eLearning course production may be too expensive. Using our services, you can utilise our wide-ranging expert skills in copy and scriptwriting, design, voice-over, video production, animation, gamification, and so much more. You will free up your staff and budget from the burden of creating the course content in-house.
Related: Using Gamification to Boost eLearning Engagement & Retention
#3. We have expansive years of experience.
eLearning courses and training are too vital to leave it up to amateurs. Our years of experience enabled us to develop a fast, efficient, and cost-effective production process that provides engaging outputs with a quick turnaround time that works. Producing fast, scalable, high quality, and affordable results can help you gain a competitive advantage in any business.
#4. You get access to domain experts.
By relying on our eLearning instructional design and production expertise, you will have access to talented and experienced professionals who can develop and produce your course quickly, with far better quality, than when you create it in-house.
#5. Our clients trust us.
We have numerous positive testimonials from clients who are happy with what we have helped them produced and our robust and sound production process. Our clients trust us to deliver quality and engaging content promptly and with the utmost confidence.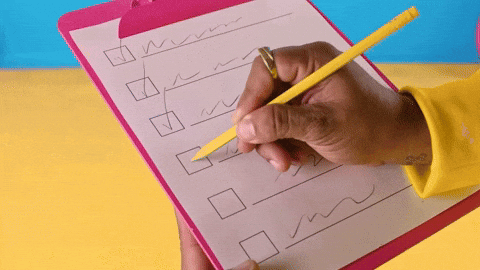 Hiring a professional eLearning content production company as a trusted partner is definitely the right choice, and Visuer Lab can be your trusted eLearning Development partner. We take your eLearning vision to fruition and let you focus your time, talent, and budget on your core business functions.
Enjoy access to our expert service and experienced domain professionals for a fraction of the cost of in-house development.
View this post on Instagram