Children should learn through play!
This has become a familiar rallying cry in education circles as educators and parents have realised that compared to traditional classroom learning, learning through play engages children and helps them develop crucial social and cognitive skills.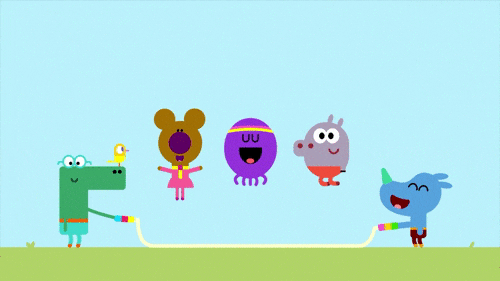 That's wonderful for the kids, but what about us adults? Will we be stuck with rote, formal training forever? Well, the good news is slowly but surely, people realise that what holds true for children also holds true for adults. We, too, learn best when we are having fun!
Edutainment is a combination of the words 'education' and 'entertainment'. Its primary goal is not only to deliver knowledge but also for learners to feel enthusiastic and engaged in their learning. Different forms of edutainment are already educating millions of learners worldwide. Household names include:
TedEd uses high-quality visuals and animation to explain abstract concepts and simplify information to make it easy for learners to understand.
NasDaily makes 1-minute videos exploring interesting topics that grab a learner's attention.
User-generated content on Tik Tok and Instagram Reels leverages the collective knowledge and creativity of the public to provide short-form and entertaining content on any topic imaginable, from cooking to science to business.
Clubhouse where people come together to talk, listen and learn in real time. It's an audio-based social network with user-generated content and topics.
Minecraft is a video game where people are free to use their creativity to build their own worlds, problem-solve and explore worlds created by other players.
Exposure to these forms of edutainment has shaped the expectations of learners.
They find learning best when it's quick, concise, and delivered in highly visual bite-sized packages. Modern learners also thrive on social and self-directed learning. Edutainment is no longer a future want; it is a current need. Today, learners are looking for professional training to meet their evolving needs.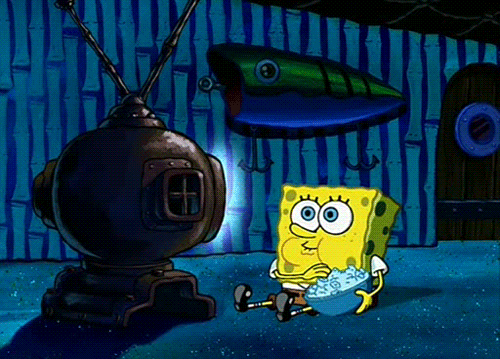 How edutainment improves learning
Modern learners' desire to enjoy their learning is not the only reason for this shift into edutainment. As it turns out, learning while having fun also delivers better outcomes.
Releases 'happy' neurochemicals that improve learning quality
When we enjoy learning, our bodies release a hormone called norepinephrine, increasing our energy levels and alertness. It also creates hotspots in our brains to help with memory formation. Feel-good activities also release oxytocin – a hormone that allows the brain to rewire itself, which is essential for learning.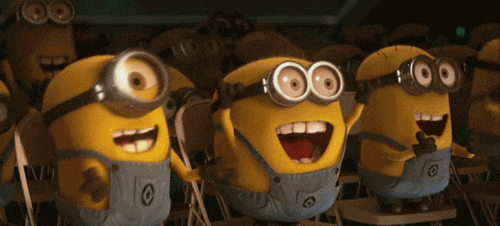 Broadens learners' attention capacity and builds their skills
When learners experience a learning session that they enjoy, the quality of their attention sharpens and their focus increases. Learners can be cognitively flexible and create more mental connections with their learning materials. An enjoyable mood also sets learners up in a positive environment to be creative, develop new skills, and be receptive to receiving information. Learning in a negative state of mind, such as boredom or indifference, will lead learners to lose focus and associate learning with negative emotions.
Engage learners' senses and promotes a richer understanding
Good edutainment often seeks to engage a variety of our senses at once. For instance, visuals, audio, captions and social interactions often come as a package. Our minds then work congruently, making information easier to digest and reinforcing our memory and learning of the material. But be careful! It's essential to stimulate learners' senses but not so much that they enter into a fight or flight mode and their learning capacity begins to shut down. 
How can you use edutainment to boost your learning strategy?
#1 Use Video Storytelling
First, consider structuring your training into short, snappy videos to set a good pace. Then you could use a narrator or expert to share facts and combine them with cartoons, gifs, audio and images to create vivid scenes that are fun to watch. Abstract topics such as ethics and integrity or customer satisfaction can also be well-visualised through animation. Where appropriate, don't be afraid to inject elements of surprise and humour in your videos; your learners will be sure to love it!
#2 Add Elements of Gamification
Incorporate gamification elements into your training to build up learners' excitement and motivation. Create levels for your learners to complete, give them points or badges to earn and reward them for finishing each level. A leaderboard can also help promote friendly competition and motivate learners to achieve a top slot or to persist and unlock the next level of learning.
#3 Leverage Social Learning
Humans crave social connection, and with the rise of social media, we are the most social we've ever been.
In your training, build opportunities for your learners to socialise and learn from one another. For example, include discussion forums, asynchronous peer reviews and show and tell sessions. You can even combine gamification and social learning by getting employees to compete in teams. Your learners can draw from vast stores of knowledge and experience, and shared common learning goals will help them motivate one another.
#4 Make Learning Self-Directed and Exploratory
Allow your learners to grow their autonomy and interest by making parts of their learning self-directed and exploratory.
Instead of simply executing a predetermined set of tasks, enable learners to learn from scenarios where they get to choose their own actions and learn from consequences, as well as explore environments that closely resemble what they may encounter in real life.
Here, immersive technologies such as virtual reality can be deployed to deeply engage learners in life-like simulations and increase their curiosity by enabling them to explore and interact with various objects, characters and scenarios.
Conclusion
Through the strategic use of edutainment, learners will be more motivated and engaged as they actually enjoy the learning process.
Companies seeking to improve training retention rates and increase their training ROI should seriously consider adapting edutainment as part of their learning strategy.
While edutainment development may not be linear as it involves planning, content development, content creation, and a robust implementation strategy.
View this post on Instagram
How Can We Help?
Looking to elevate your existing or new eLearning initiative with a value-driven approach?
Reach out to us now, and learn how our custom eLearning solution  can help your organisation create a long-term positive impact that aligned with the corporate culture and goals.
Get in touch with us today to find out more!
Email us at [email protected] or click here to contact us.