Have you ever found yourself in a dentist's chair with cold sweat rolling down your brow about to get your wisdom teeth extracted?
Your jaw is numb, fingers clenched into a fist, and as you watch the dentist descend into your mouth with their sharp, shiny tools, you wonder, in fear, why on Earth you have wisdom teeth in the first place. We don't even need them anymore!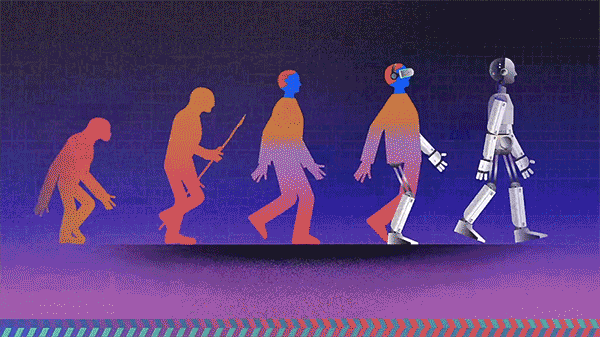 Evolution is a miraculous wonder that gave us the tools to thrive in our environments, like big brains and the ability to walk upright. However, it also takes millions of years for us to evolve.
Unfortunately, we don't have millions of years to spare in today's rapidly changing business environment. Whatever skills we need to acquire to succeed, we probably needed them yesterday!
What is a Skills Gap Analysis?
We are often reactive when it comes to upskilling our workforce — addressing gaps only when it becomes an issue.
But by performing a skills gap analysis, we can take the first step to be proactive in identifying the skills needed for our company's workforce to thrive in the future.
A skills gap analysis is a pulse check on the critical skills needed for a company to fulfil its core business mission. It is forward-looking, concerned not only with the skills today but what is needed 5 to 10 years from now for a company to stay relevant and competitive. It also includes taking stock of the organisation's existing workforce competencies and devising an action plan to get us to where we need to be.
How does a Skills Gap Analysis help?

There are many ways in which performing a skills gap analysis is beneficial to your organisation.
These include:
Being able to provide targeted L&D.
Instead of sending employees for the latest popular course or training on skills they already have, each person can be guided by an informed learning plan for their needs.
L&D professionals will also be armed with an organisation-wide view of any significant skill gaps that must be prioritised to enable the company to achieve its goals.
Build a more efficient and effective workforce.
As your employees' skills improve due to targeted L&D, productivity will also increase with a reduction in the time taken to complete work and the emergence of more creative and innovative solutions. 
Gain competitive advantage.
Ultimately, people will always be a company's greatest asset.
Building employees with the right skill set to navigate changes in the business environment will go a long way in setting the company up for success and longevity.
How to Conduct a Skills Gap Analysis?
Step 1
Be Clear on Company Goals
How will we know what we need if we don't know where we're headed?
The first step of a skills gap analysis is to have an internal conversation with the company's leadership on the company's direction.
What are your organisation's goals for the next 1, 5, or 10 years?
Which new territories or markets do they foresee venturing into?
With greater visibility of the future, it will be easier to see what's missing and which skills need to be prioritised.
Additionally, being able to clearly communicate to employees how developing specific skills will directly help them achieve their goals will also increase the chances of their buy-in.
Step 2
Identify Future Skills
After establishing clear goals, you can now begin a conversation on the skills needed to be developed or acquired in the organisation.
Using the company's goals as the Northern Star, look to include the frontline managers or talent acquisition team members to pitch in on what they believe will help.
It is also good to research trends related to the future of work to understand or predict which skills are likely to be automated and which ones will be crucial.
With everyone's input, you can create an inventory of future skills.
Assign each of these skills with a rating based on importance, urgency and difficulty to help establish levels of prioritisation.  
Step 3
Assess Current Skills
Next, it is time to measure your employees' current skill sets against the identified ones.
Remember that you are not measuring them against their job roles but against their skills. You may be surprised to find that there are employees whose skill sets are not being fully utilised simply because they are confined to their roles.
To help you with this exercise, use readily available data like performance reviews, 360 feedback or resumes and supplement them with additional data points such as self-assessments or surveys.
The gap you find between the skills the company needs and where the workforce currently has is where the magic will happen. 
Step 4
Act on the Results
Now that you have knowledge of the shortfalls, you will need to create a strategy to help bridge the gap.
This may include working with HR to recruit talent (especially if the need is urgent), cultivating outsourcing relationships or redeploying employees within the organisation.
But it also goes without saying that for long-term success, there should also be a solid L&D plan and pathways to grow and develop future skill sets among your current employees, whether through courses, training or mentorship.
3 Additional Tips to help with your Skills Gap Analysis
To further strengthen the outcome of your skills gap analysis exercise, do also consider incorporating the following tips:
#1 Be transparent about results to motivate employees.
Instead of keeping this information only within specific groups of people within the organisation, consider communicating the essential skills roadmap with all employees, along with upskilling support, which will motivate them to set goals and take charge of their learning.
#2 Start small – try it first with one department instead of the whole company.

 
If you are nervous about jumping straight into an organisation-wide exercise, feel free to start with one department to prove the concept. You may also want to choose a department that may be currently struggling with significant changes in its industry.
#3 Make skills gap analysis an ongoing activity.
As we know, technology is rapidly shifting the world, so even our analysis can go out of date quickly! Therefore, schedule periodic intervals for review and update to ensure that the study remains relevant or risks going off course!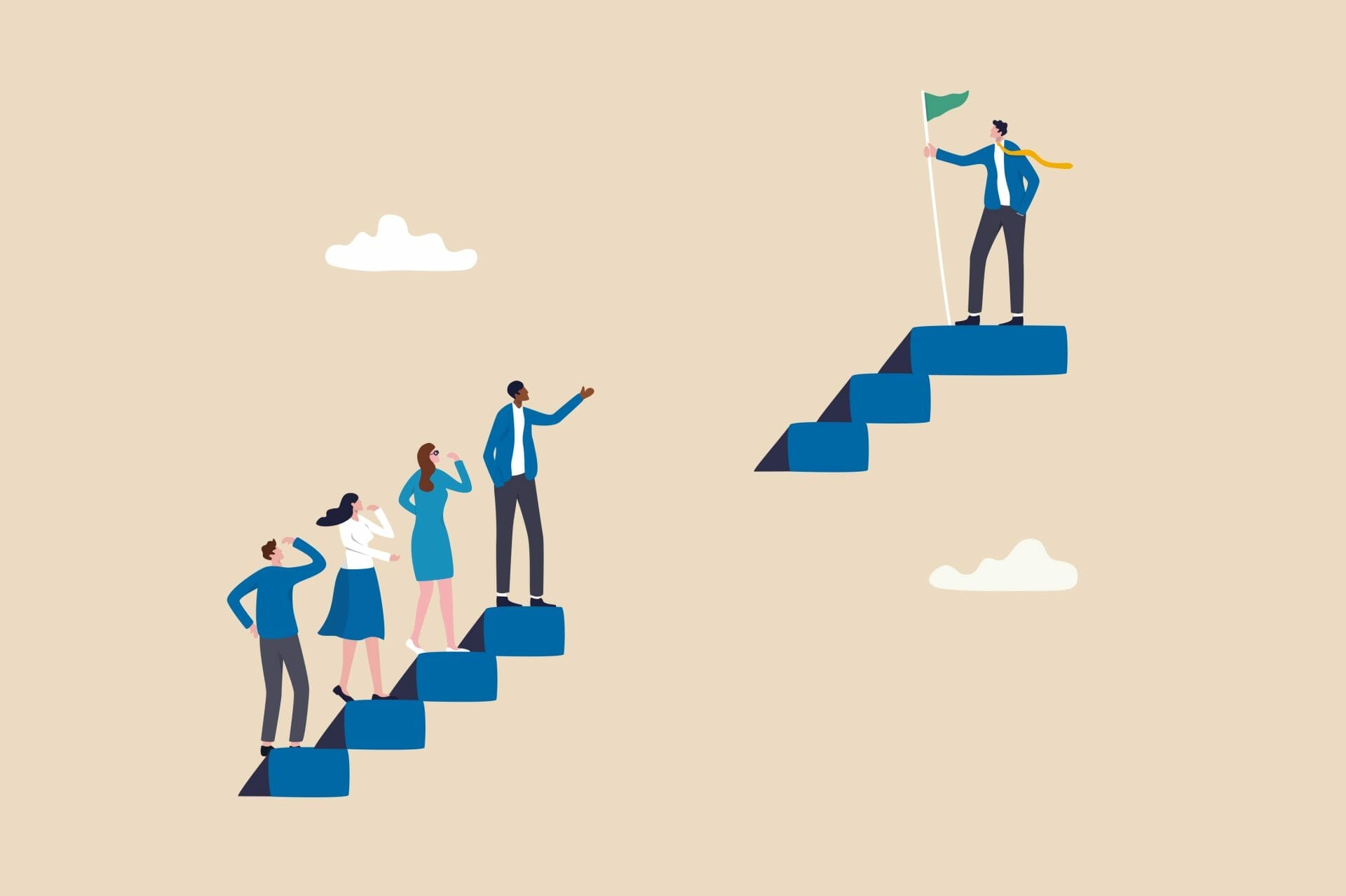 Conclusion
It's crucial to be aware of the skills your organisation will need to compete and thrive and performing a skills gap analysis will help you do just that, as well as give you the insights you need to provide employees with targeted upskilling.
Custom eLearning development can be an integral part of this strategy to bridge the gap. By incorporating custom eLearning development, you can create targeted learning experiences that align with the needs of your employees, helping them to adapt and grow in a rapidly changing industry landscape.
It's a strategic component that can enhance the overall success in closing the skills gap, fostering a culture of continuous learning and development.
View this post on Instagram
How Can We Help?
Looking to address the skills gap within your organisation through a tailored learning approach?
Reach out to us today, and discover how our Custom eLearning Development solutions can be an integral part of your strategy to bridge the skills gap. Designed specifically to align with your corporate culture and goals, our custom eLearning development offers targeted learning experiences that can help your employees adapt and grow, enhancing the overall success in closing the skills gap.
Get in touch with us now to explore how this value-driven approach can benefit you.
Drop us an email at [email protected] or click here to contact us.