Can you remember when it took you days to download a song, your Internet was on dial-up, and Minesweeper was all the rage?
Those days might've felt like a different lifetime, but in reality, the rise of the Internet only began 40 years ago.
Since then, we've evolved at breakneck speed, with technology and the web becoming so integrated into our lives that we can barely imagine life without our smartphones, social media and streaming services.
If so much can change in a few decades, what are we looking at for the next decade?
To look into the future at the next stage of the Internet revolution, we must first look back to see how far we've come:

Web 1.0 (Read)
In this first stage, the Internet was mainly a collection of static pages that aimed to provide user information in a read-only format. Most people did not have access to high-speed Internet or personal computers, but this stage set the foundation for people's dependency on the web.
Web 2.0 (Read, Write)
In this era, mobile phones and high-speed Internet became ubiquitous, and technology and the web also evolved to support user interaction. This brought about the rise of social media, with people becoming content creators with the ability to share and interact with one another. The web at this stage is dominated by a handful of technology giants.
Web 3.0 (Read, Write, Own)
Society is now on the cusp of Web 3.0. The vision of Web 3.0 is to break from organisational monopoly and move to a decentralised model where individuals can not only consume, create and interact but also own and retain control of their own creations.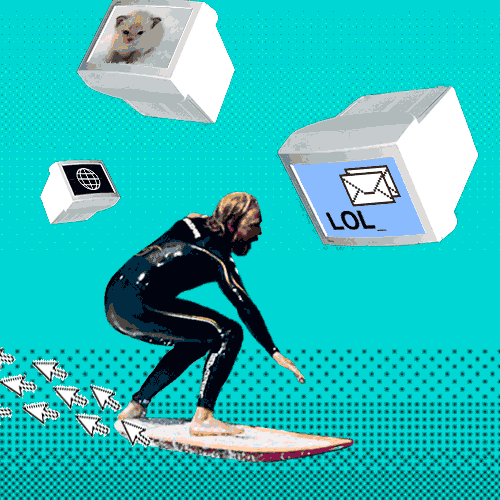 Reimagining Learning
in the Age of Web 3.0
The rise of Web 3.0 will have a widespread impact on all industries – banking, travel or healthcare – and learning and development will be no different.
What does the future of education look like with Web 3.0 on the horizon?

1. Rise of Decentralised Education 
The current system for education is highly centralised, with governing bodies or universities filtering candidates, setting exams and handing out certifications.
With Web 3.0, learning will be a decentralised experience where power is given back to the learner. Learners will be free to seek out and choose whatever topics they are interested in, to attain mastery instead of pass/fail grades.
In a decentralised model, there will be no gatekeepers deciding what, when and how content should be taught, and teachers are simply people who are passionate about the topic and keen on sharing it with others. 

2. Learning through DAOs
DAOs (Decentralised Autonomous Organisations) are a crucial example of how decentralised education will work in Web 3.0.
Individuals with shared interests will come together to form a community, learn from one another and govern their organisation. Through DAOs, like-minded people can benefit from exchanging ideas, solving everyday problems, collaborating on projects together and receiving real-time feedback from their peers.
Learners can also get financial incentives from contributing to the group, and each individual learner in a learning DAO can vote on how resources in the DAO are allocated. 
3. Verified Credentials
In a traditional learning model, we rely on organisations to distribute and award certificates to verify a learner's expertise on a topic.
Decentralised learning, on the other hand, will give rise to learners earning micro-credentials as and when they need them. For instance, giving talks, completing projects and publishing articles are micro-credentials that can be acquired to showcase a learner's skill.
These micro-credentials will be verified and recorded using blockchain technology and live on an 'online passport' tied to the learner's identity and updated in real-time. Prospective employers will also be able to view this portfolio of skills and gain a holistic view of a learner's competencies and experience. 
4. Earn as you Learn and Learn as you Earn
Instead of waiting until they've attained a certain level of expertise or educational requirements, Web 3.0 will allow learners to earn as they learn and learn as they earn.
Learners of any age or experience can exhibit their work on Web 3.0 and earn money from their efforts. An example is with NFTs Art, where the most expensive NFT artwork (Pak's 'Merge') was sold for USD 91 million.
With Web 3.0, there is no sequential life trajectory where you learn before you earn. Instead, learning will be a life-long process, and money can be made at any stage. 
5. Richer Online Experiences through MR Technologies
Web 3.0 will also herald in advanced technologies that enable learning to be an immersive and dynamic experience with real-world scenarios.
Virtual environments can take learners wherever they need to go – whether it's a laboratory, a high-stakes negotiation table or an oil rig in the middle of an ocean – and simulate a life-like environment so that learners will feel like they are actually physically experiencing it.
Learners will be able to interact with the simulated environment, take action to solve problems, practise their skills and make decisions. This allows learners to quickly learn and grow in a safe environment without the fear and costs of failure.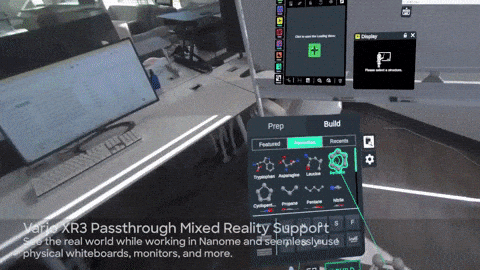 6. Artificial Intelligence
One of the most promising features of Web 3.0 is artificial intelligence (AI).
AI can create personalised learning programmes based on a learner's prior knowledge and adapt to a learner's speed of learning plus desired goals to ensure each learner gets the most out of their education.
Over time, a learner's performance will also be automatically analysed and weaknesses identified for content recommendations and suggestions of improvements to be made without much intervention from a teacher. Additionally, AI tools will work wonders in providing quick responses to support just-in-time learning and tutor learners in areas of weakness. 

It's an exciting time to be in as we watch, or even participate, in the development of Web 3.0.
While it is currently still at a nascent stage, the future of learning certainly looks promising with the advent of Web 3.0 technologies.
With Web 3.0 on the horizon and its impact on eLearning, how would you adapt your company's learning strategy to embrace this new technology?
View this post on Instagram
How Can We Help?
Looking to elevate your existing or new eLearning initiative with a value-driven approach? Reach out to us now, and learn how our Interactive Immersive Learning Experience solution, designed to help corporate and organisations elevate digital learning experience to create a long term positive impact aligned with corporate culture and goals, will benefit you.
Get in touch with us today to find out more! Drop us an email at [email protected] or click here to contact us.